It's Valentine's Day! What better time to give your special someone a gift they'll never forget? If your significant other (SO) happens to be a bug lover, skip the flowers, traditional chocolates, or sappy card. Go for something untraditional, but super meaningful, instead. 
Finding just the right gift can be challenging enough, but when your SO has an interest you know little to nothing about, the challenge is even greater! Don't worry. We're here to help. We have plenty of unique ideas that will leave them…well, buzzing with happiness at your creativity and thoughtfulness!
Here are a few fun gift suggestions for your love bug:
Fun socks with a bug print. Let's face it—most dress socks are boring. Over the last few years, more clothing brands have evolved their sock lines to include fun designs. Socks are a subtle way to show off our personality and the things we love. So help the one you love share their love of entomology with the world.  Whether it's bees or butterflies, ladybugs (long thought to bring love

), or lightning bugs, there are several brands of socks on the market that can add some pizzazz to your wardrobe.

Wall hanging or tabletop décor with a bug theme. When we are passionate about something, or just really like the look of it, we want to share it. Your beloved is likely no exception. Encourage your SO to share their interest in insects with some cool artwork. From delicate wire sculptures of dainty insects like fireflies, dragonflies, or butterflies to sturdy resin figures, you are sure to find just the right piece for your SO's home—or nest, if you will.
Name a Roach.

Rather than a plush animal, why not get your sweetie a real one? Well, sort of. A real insect, anyway—check out The Bronx Zoo's

Name a Roach

package.  The Zoo has several roach-themed gifts available; the full package includes a printed certificate with your roach's name and a Valentine's Virtual Encounter, which allows up-close-and-personal access to a sweet and cuddly Madagascar hissing roach.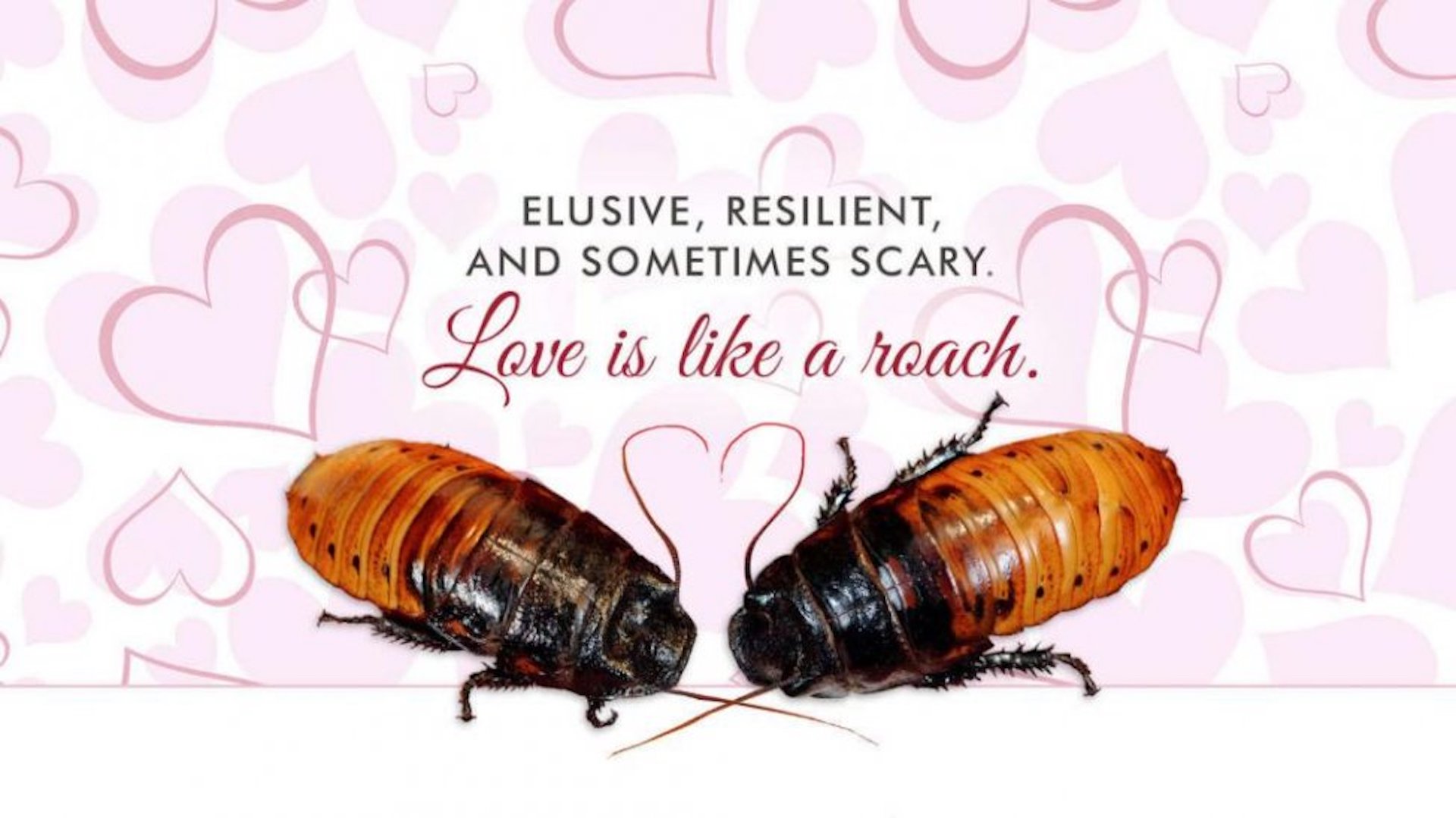 Perhaps your insect-loving other half would appreciate something more practical. We've got you covered there, too:
Magnifying glass.

A high-quality magnifying glass is the perfect gift for your favorite bug lover.  And although most of the gifts on this list are for adults, don't forget the little entomologists in your life! A "starter" magnifier is a great way to encourage kids' interests in the natural world by giving them the opportunity to inspect their favorite insects in greater detail.

Insect identification guide.

If your partner is new to entomology, a basic insect identification guide is a great gift.  There are plenty of guides available online, ranging from very broad insect classification to narrower, species-specific versions. These guides are helpful for determining markings on different types of insects, many of which are very subtle until you see them up close. Guides are helpful learning tools for little bug lovers, too!
Or, for your favorite "foodie", consider these bug gifts:
Bug-shaped candy.

Put your own twist on the traditional heart-shaped box of chocolates with candy in fun bug shapes. Companies like Williams-Sonoma and Oh! Nuts! sell chocolate assortments with each piece wrapped in foil printed with a bug theme. Not a fan of chocolate? Look for bug-shaped gummies from companies like Annie's, Albanese, and Frankford. And of course, the timeless gummi worm never goes out of style. 

A jar of gourmet honey.

There is so much to love about honey. It's all-natural, it never spoils, it has some medicinal properties (great for soothing sore throats!) and it's available in a wide range of flavors—from the traditional, classic version to interesting artisan combinations that infuse different fruit, flower, or spices into the basic honey. This gives it a flavorful kick, providing the perfect finishing touch to a host of recipes.

Bug lollipops. 

You read that right. Hotlix is among the most well-known insect lollipop companies. Choose from Scorpion Suckers, Cricket Lick-It Suckers, Tequila Worm Suckers, or purchase a variety pack to give your SO some flavor options. 

Chocolate-covered crickets, grasshoppers, and other insects.

Nothing says "love" like flowers and chocolates, so why not take it to the next level for your favorite bug lover? Add your own unique twist to the typical box of candy with chocolate-covered insects—grasshoppers, crickets, ants, or a sampling of different species. Admittedly, this gift choice is not for everyone. Insects are surprisingly good for us (they contain a tremendous amount of protein), but we get that eating a bug is pretty high on most folks' "yuck" factors.  
What's wrong with a "standard" Valentine's Day gift?
There's nothing wrong with sticking with tradition. Sure, it's the thought that counts, but why stick with the tried-and-true gifts for your one and only when you can find something truly unique? Look for one-of-a-kind gift finds with independent retailers, local crafters or artisans, or small companies that specialize in distinctive items. You want a gift for your SO that is as special as they are. Hopefully, our list gave you some ideas to get started!
---